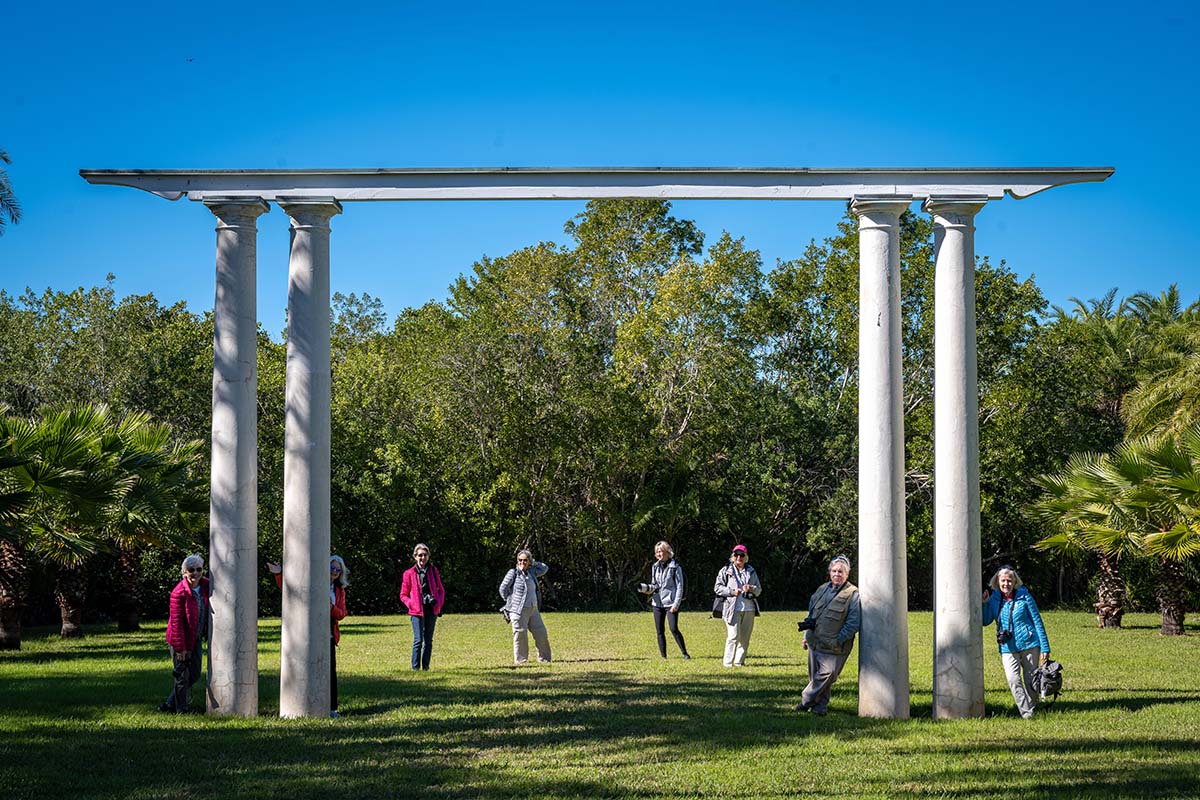 SRQ Photo School was happy to welcome some members of the Boca Grand Camera Club who braved some cold weather in February to work on some key concepts while exploring the Selby Gardens Historic Spanish Point Campus in Osprey, FL.
After a brief presentation discussing "the recipe of a compelling image" which is based on the premise that in today's world, almost every photographic device is capable of capturing a pretty decent image. This includes your DSLR's, compact cameras, point and shoot, phones and even mini action cameras to some degree. So now that we have taken some of the technical expertise out of photography, how do we as photgraphers really make our images stand out from the millions of images shot around the world each and every day.
I've found through my years both shooting images for clients as well as purchasing images for advertising and publicity purposes that four attributes outlined below will trump a technically good image every time all things being equal and I call this: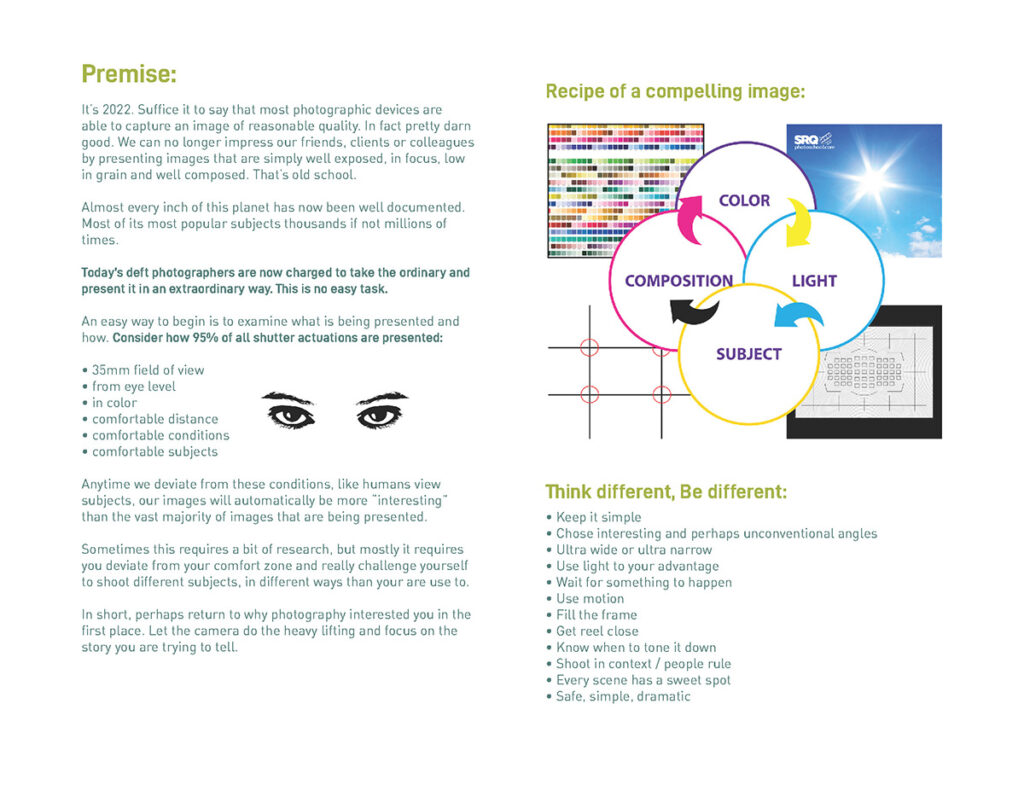 The Recipe of a Compelling Image
Color
Light
Subject
Composition
Most great images have one of these elements in great abundance and are supported in varying degrees by some of the other elements.
Armed with these four attributes to keep in mind, we ventured out in the field to explore different scenes including people, places, and things to practice how we could identify which attributes may be present in various scenes. From there we practiced how to capture those attributes in a more compelling way than perhaps most photographers would choose.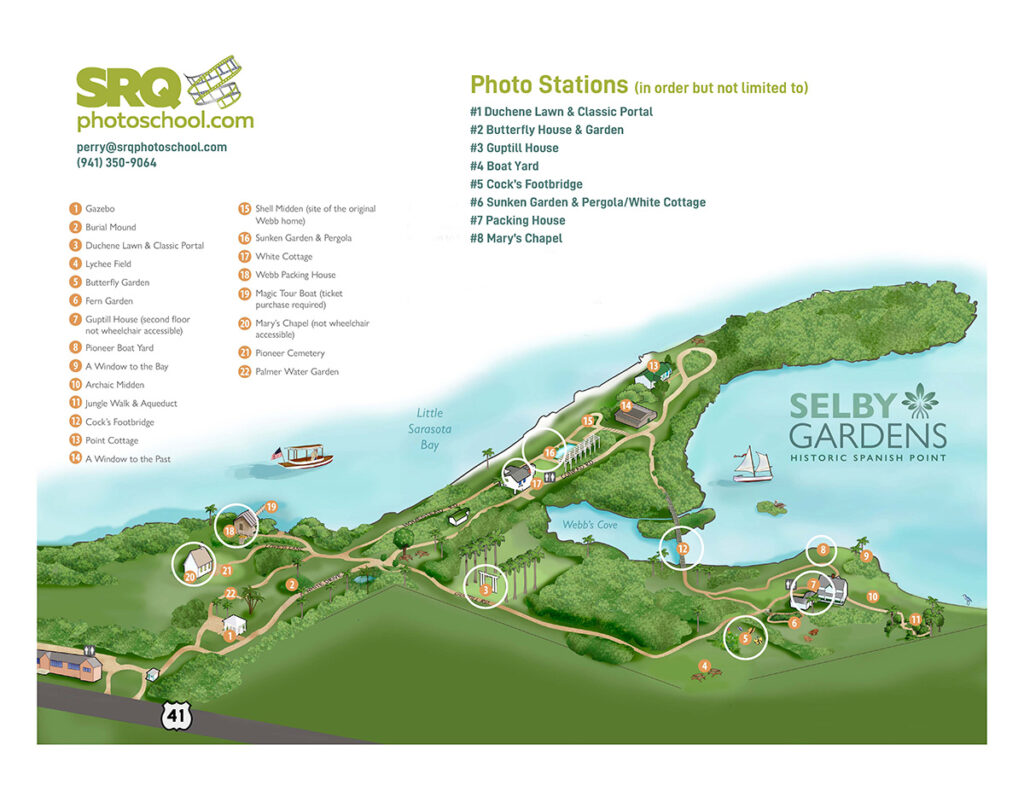 In essence, we are tryng to push you out of your comfort zone to capture more interesting presentations of subjects you may already be use to shooting.
Does this sound like fun? Check out some pics from the workshop. Feel free to contact SRQPS if you want to have a workshop like this for your group.