I'm looking to purchase my first "real" camera and take a lesson to get me started.  Looking for guidance on camera as well ahead of lesson.  I have researched a few here: Olympus OM-D E-M10 Mark IV Black Camera Body, Nikon D3500 DSLR Camera Body Only,Canon EOS Rebel SL3 DSLR Camera (Black, Body Only).  Please let me know your thoughts.
UPDATE: 
Debra decided to purchase this kit from B&H Photo in NY for a Nikon Z5 full-frame sensor with a 24-70mm f4-5.6 lens. This is a great start and will be all she needs!

I get asked this question almost weekly so I'm going to give you a look at a response I use "to put the ball in play".
Thanks for reaching out Debra, that's an excellent question and you are not alone. The answer depends entirely on you and to clarify it somewhat, I'll use the analogy of buying a car as these two kinds of purchases are actually very similar.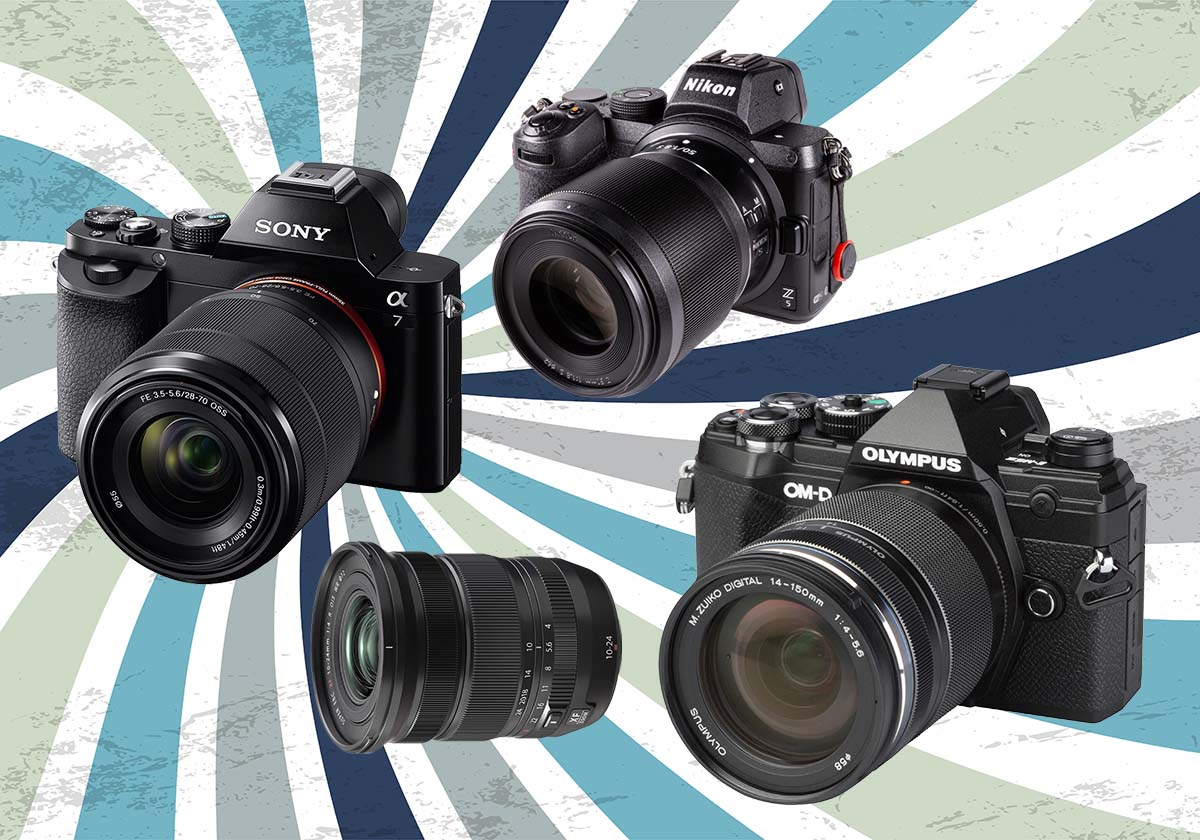 If I didn't know anything about you and you asked me what kind of car should I buy, I'd have to ask you a few simple questions to point us in the right direction. Now just substitute CAMERA in place of CAR.
What is your budget?
What kind of driving do you do (or shooting)?
Electric or Gas (new technology or traditional)?
Once you are comfortable with your answers choosing between the hundreds of models from the dozens of manufacturers will be pretty clear.
Remember, like cars, cameras all do pretty much the same exact thing. While a car basically gets you from point A to point B in various fashion, a camera's basically function is to CAPTURE LIGHT and they all do more or less the exact same thing for you resulting in an image that is adequately exposed and in focus. It doesn't matter if it a point and shoot, DSLR, Mirrorless or phone.
Allow you to regulate how much light to accept for a variety of effects = APERTURE
Regulates the duration that it accepts the light = SHUTTER SPEED
Adjusts how sensitive it is to available light = ISO
Evaluates a particular scene or portion there of for an optimal exposure = LIGHT METER
Allows you to focus on your subject = FOCUS SETTINGS
From there, just like cars, camera's have some additional settings that allow for different user preferences like overriding some of these features, adjusting your display, performing certain functions for you and so on. 
BUDGET
All camera's take a pretty good picture. So why is there such a big difference in price if most cameras do basically the same thing? The simple answer lies in the very definition of PHOTOGRAPHY which comes from the Greek word PHOTOS which means "TO PAINT WITH LIGHT".
Your camera's primary function is to gather light. It does this with it's sensor. Simply put, the larger the sensor the better job it will be at gathering light. The better the sensor in termos of technology and quality, the better the image it will render. Sensor size and quality plays the biggest roll in price of any camera.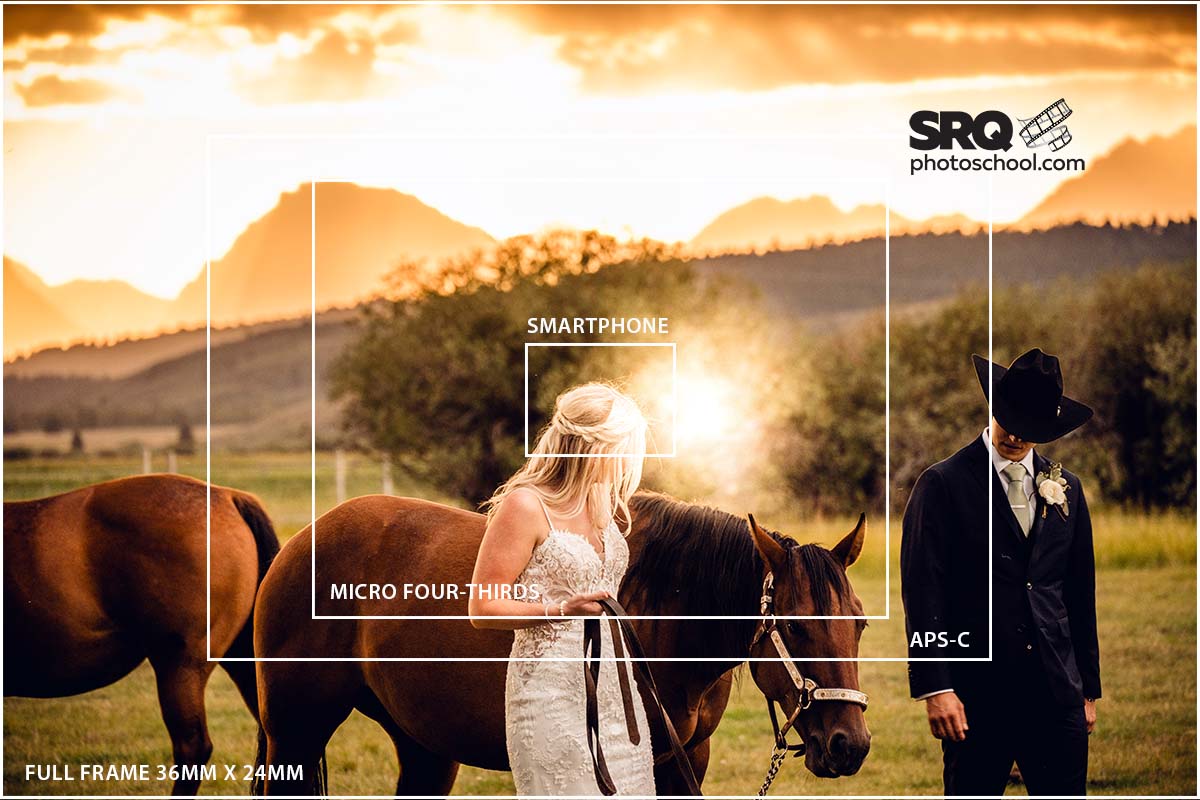 The difference between a $8,000 camera body (used by professionals) and a $800 camera body is primarily how well it performs in lower light conditions. Think early morning, dusk, indoors with fast moving subjects and so on. If you like to shoot birds at noon or take pictures of your grandkids on the playground you probably won't see a big difference between the image quality of the $8000 and $800 camera.
The biggest factor in camer performance is Sensor Size.
YOUR STYLE
Just like driving, what you shoot, where and how much has a lot to do with your decision. Someone shooting butterflies in the back yard may not need the same kit as someone who is taking a bucket list trip to Africa.
NEW or TRADITIONAL
Technology moves fast, but that doesn't necessarily mean that the latest is the greatest or that it is right for you. There are lots of trade-offs in terms of cost, quality and integration.
Now getting back to Debra's question, all things being equal I would invest in new technology if I was buying new equipment and I'm mainly making reference to a MIRRORLESS model which is the single most advancement in cameras today. They are now much smaller, lighter and more nimble than ever before. The one drawback is that the new Mirrorless cameras use different lenses than the traditional DSLR cameras.
What model camera depends back to question one and two: Your budget and need. 
What manufacturer depends a lot on personal preference. Like choosing a Toyota, Honda, Ford or Tesla. Each manufacturer has a need to differentiate themselves in terms of style, feature sets, options, price and oddly enough availability.
Nikon, Canon, Sony, Fuji, Olympus all make good cameras. They also offer several models (price points) in each category. Each is preferred by different types of photographers but that's mostly from traditional aspects. The real investment in a camera is more closely associated with your lenses than the camera itself. 
If you are starting from scratch, here's my advice:
Chose from one of the major manufacturer like Nikon, Sony, Fuji or Canon. For example Nikon has a Mirrorless line of cameras that start with very economical crop sensors Z-30 and Z-50 that start at about $600 including a lens. They take excellent quality images. Then frame sensors in the Mirrorless line with the Z-5 for about $1000 and going all the way up to the Z-9 for about $6000 for the body only.
If you can only have one lens pick a 24mm to 70mm. If you want two then get a 70mm-200mm to complement. You'll discover that you'll probably use your 24-70 about 60% of the time and 70mm – 200mm about 30% of the time if you shoot a mix of subjects. The remaining 10% of the time you'll use any other lenses you opted to purchase and carry around with you. Pro tip: Invest in the best glass you can afford unless you want your equipment to be really lightweight which is totally valid. In that case opt for the more inexpensive "kit" lenses that are available in higher apreturas.
Learn how to use an editing program like Lightroom and shoot in RAW it is how to make the most out of any camera. If you only want to shoot in JPEG mode than stay with the least expensive models you can find that give you the features you want.
WHERE TO BUY
Again, far be it from me to influence your shopping preferences but I like to compare features and prices on sites that both stock and cary large inventories from manufacturers. My favorite places to purchase gear in order of my preference is:
B&H Photo Video (bhphotovideo.com)
Adorama (adorama.com)
Amazon (amazon.com)
Consider buying used gear that meets your criteria locally on Facebook Marketplace or Craigslist. You can also find some certified used gear at good prices here:
KEH Camera (keh.com)
MPB Camera (mpb.com)
Again, ask yourself a few simple questions honestly to get the ball rolling and your path will be much more simple than you may expect. Feel free to reach out to me with any question you may have.