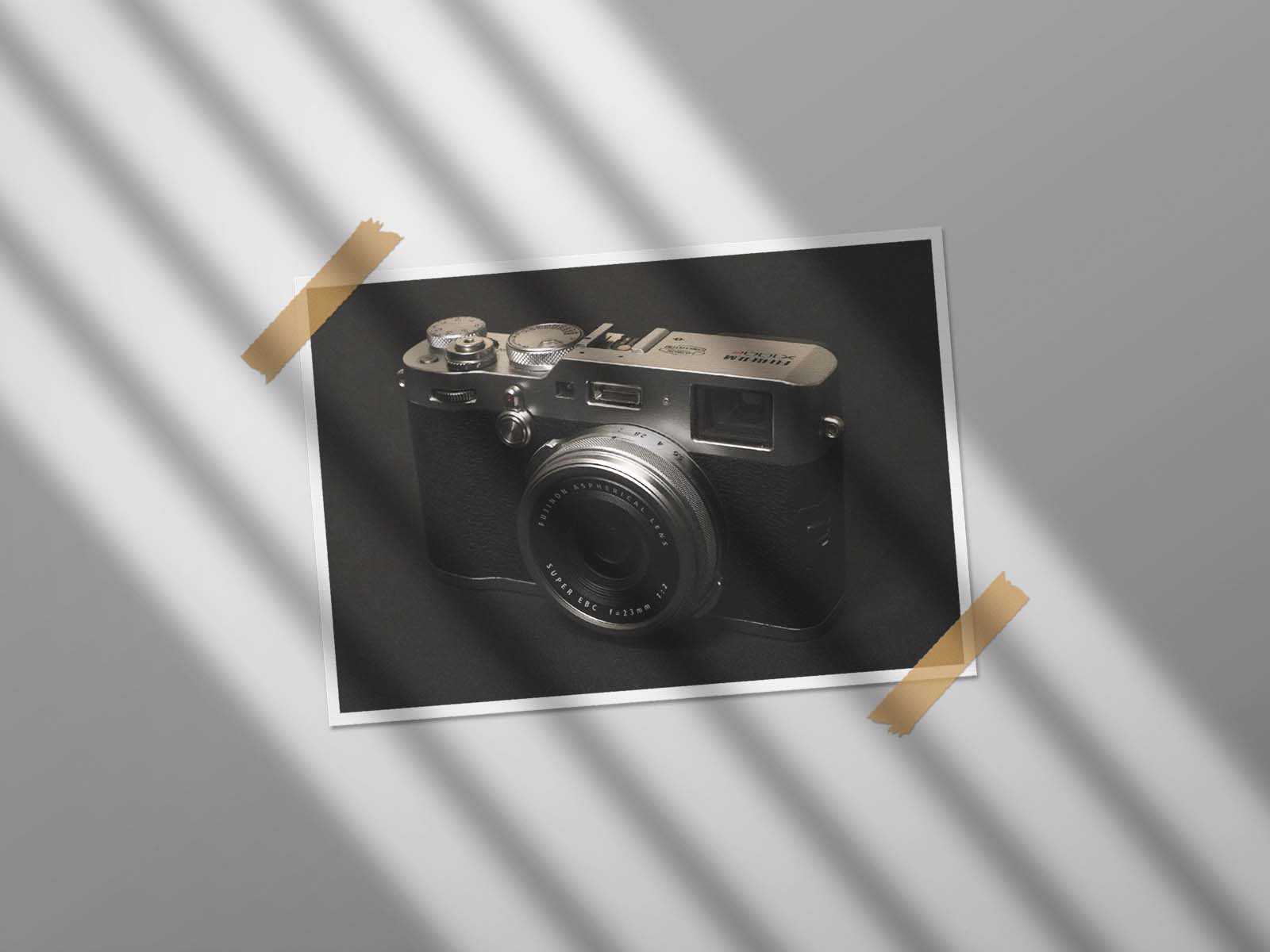 It's summer travel season and I've been getting some calls and emails from students asking me all kinds of Travel Photography Questions. One of the most popular questions or discussions rather is:
What is the best compact travel camera
if I don't want to haul my entire kit with me?
That's a very esoteric question that deserves a little forethought. There are many considerations including cost, features, size and how it fits into the equipment you currently own. I constantly think about these things myself. Before you wonder down that rabbit hole however, consider just one thing:
Are you trying to simply capture memories or make photographs while on your trip? In otherwords, object or art?
If you are just trying to document your escapades, maybe share on social media or text to a friend,  then honestly your phone, especially if it is a later model will be more than adequate. If this is this the trip of a lifetime and you really want high quality images than that's another story all together.
Truth is, your smartphone is capable of capturing really good images and it is typically with you so you shouldn't miss many opportunities at a nice scene.
The secret is knowing what kinds of images are in the "wheelhouse" for most smartphones so you can make the most of their somewhat limited feature set.
When determining if I need something more, like a supplemental camera, I like to consider is sensor size as shown below.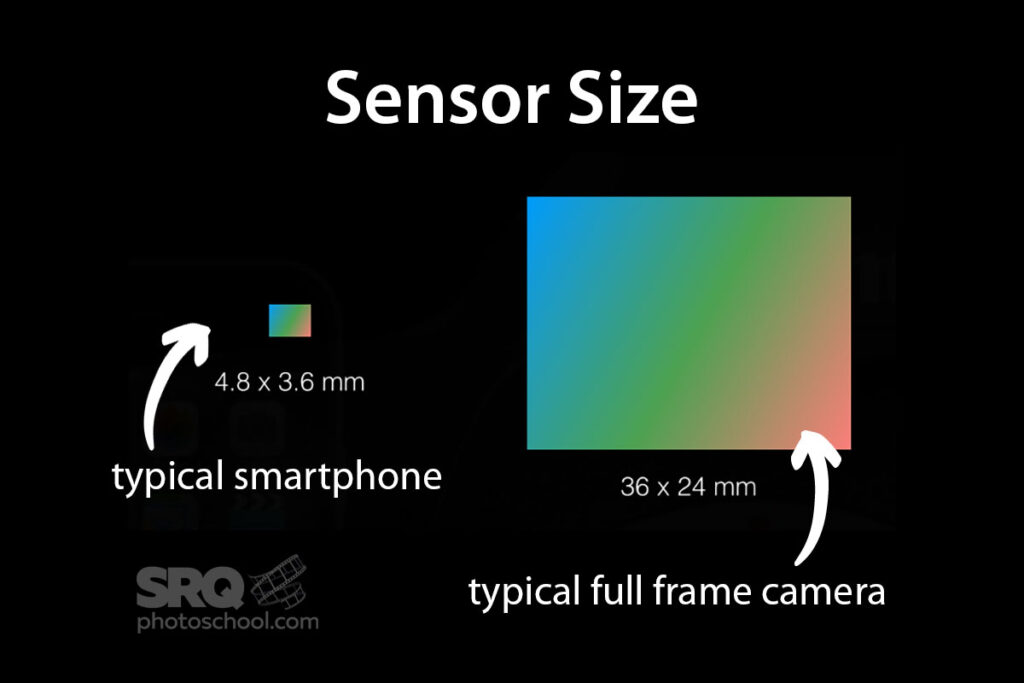 The word photography comes from the Greek word "Photos" which literally means painting with light. So being true to the art form, the primary function of any photographic device is to simply "capture light". When you look at the illustration you can see that the area where a phone captures light is quite small compared to a camera. This will definitely show up in the overall quality of your images. 
So what do you do? Smartphone, Travel Camera or DSLR?
Most compact travel cameras only have a sensor of about 1 inch, and while that is infinitely larger than the sensor on your phone, the phone packs more of a punch in the images they process inside. That coupled with the convenience of storing and editing in place probably isn't worth the difference in image quality in my opinion. 
So for me, I like to use a mirrorless full frame DSLR like my Nikon Z7 (shown) and limit my lenses to just one 24mm-70mm or 24mm-200mm depending on where I'm going.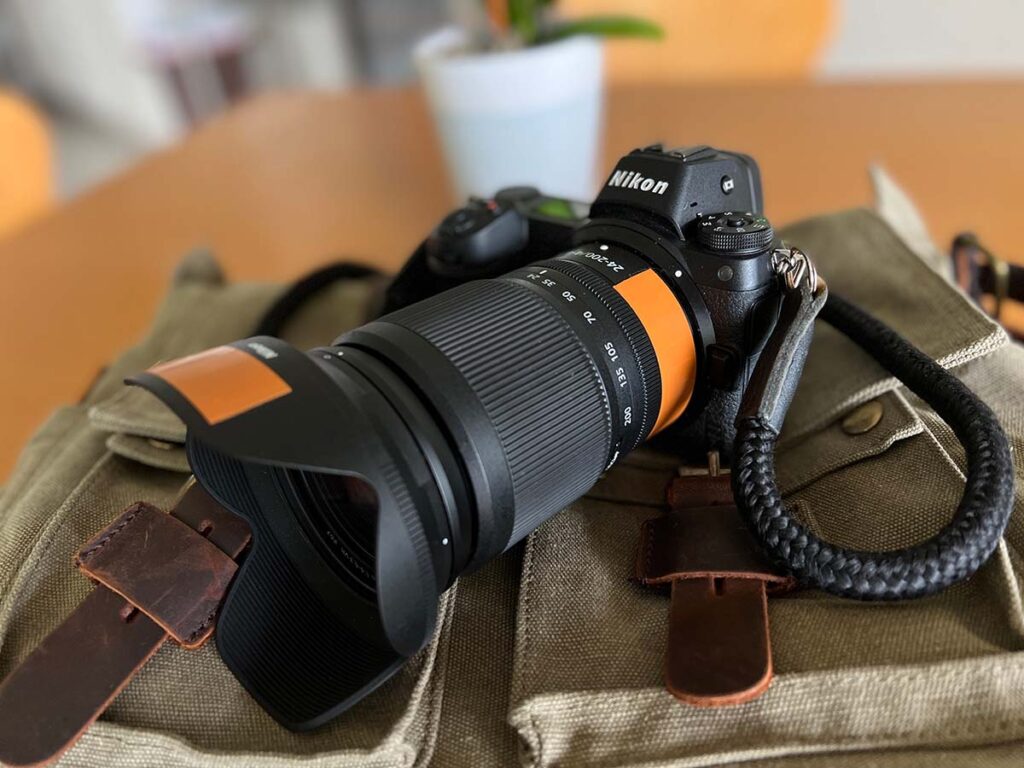 I went to Europe cycling last fall so bringing even a DSLR wasn't worth the chore so I chose to simply bring my iPhone 12. In retrospect, I wish I had made the decision to bring one of these travel cameras in addition to the phone as I certainly could have carried one on my bike and I probably would have been happier with some of the photos I came home with.
If it's really not feasible to bring your best gear on a trip for logistical or security challenges here are a few of my favorites to consider: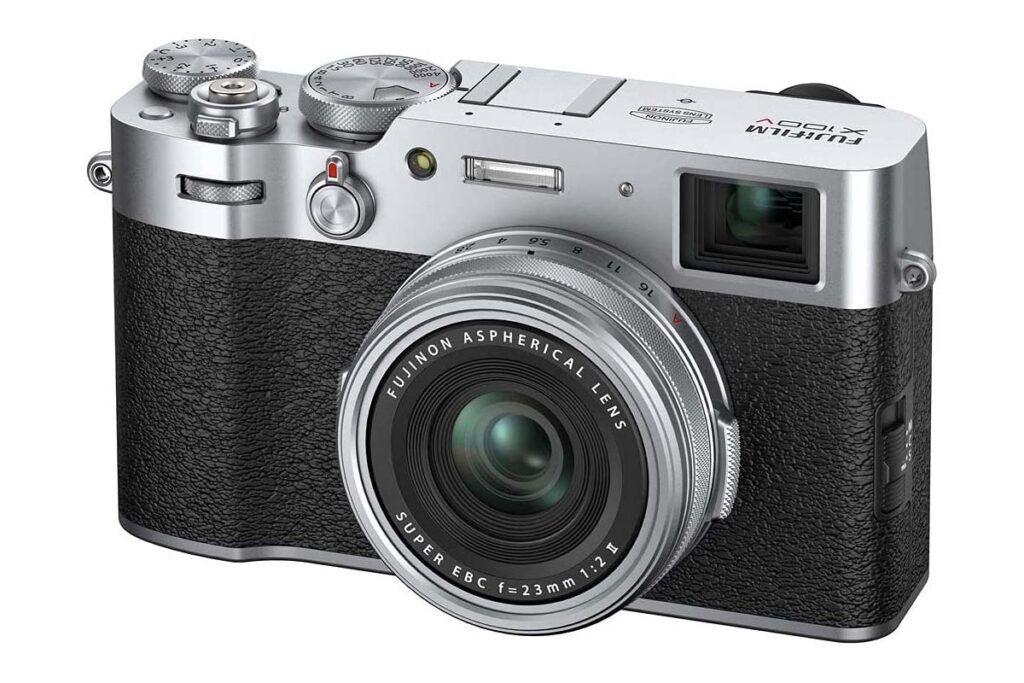 FUJI X100V (26 Megapixel) $1,500
This small digital camera is the one that started my craze for fixed-lens compact cameras… and I'm guessing that's true for a lot of photographers out there. This is probably the most legit high quality single setup you could have and certainly the "street photographers" choice for sure. You won't find a higher quality image for the money period.
As with past iterations of the X100 series, the X100V fixed 23mm f/2 makes an excellent travel lens, and thanks to a broad range of improvements, its capabilities put it up there with the Fuji flagship models. I've had about 3 of the Fuji X100 series over the years.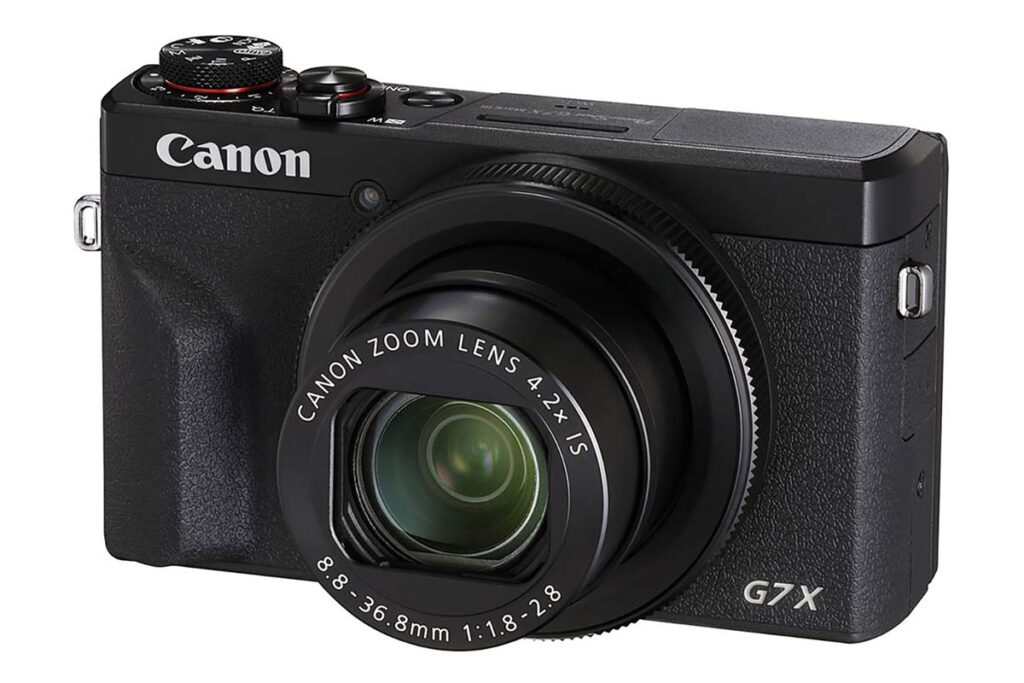 CANNON POWERSHOT G7 MARK II (20 Megapixel) $750
My next favorite is the hugely popular Canon Powershot series mainly for great image quality, a zoom and great price.
With the Canon Powershot G7X Mark III, Canon has made a big improvements over previous versions but still managed to keep the price nice and low – that's why it's still on my short list. It would provide a very notable improvement over your phone but still in a very small package.
SONY RX1 RII (42 Megapixel) $3,200
You get what you pay for. This is simply the very best pro quality compact camera as it has a full frame sensor. This BIG sensor in a small body gives the Sony the one attribute that for me is the most important in ANY CAMERA and that is SUPERIOR DYNAMIC RANGE.
It has a fixed 35mm Zeiss lens which is both tack sharp and very fast at f/2. This camera is arguably all you'd ever need as an everyday camera period. The fixed lens will challenge your photography, but if you are a stickler for image quality above anything else, this is your camera.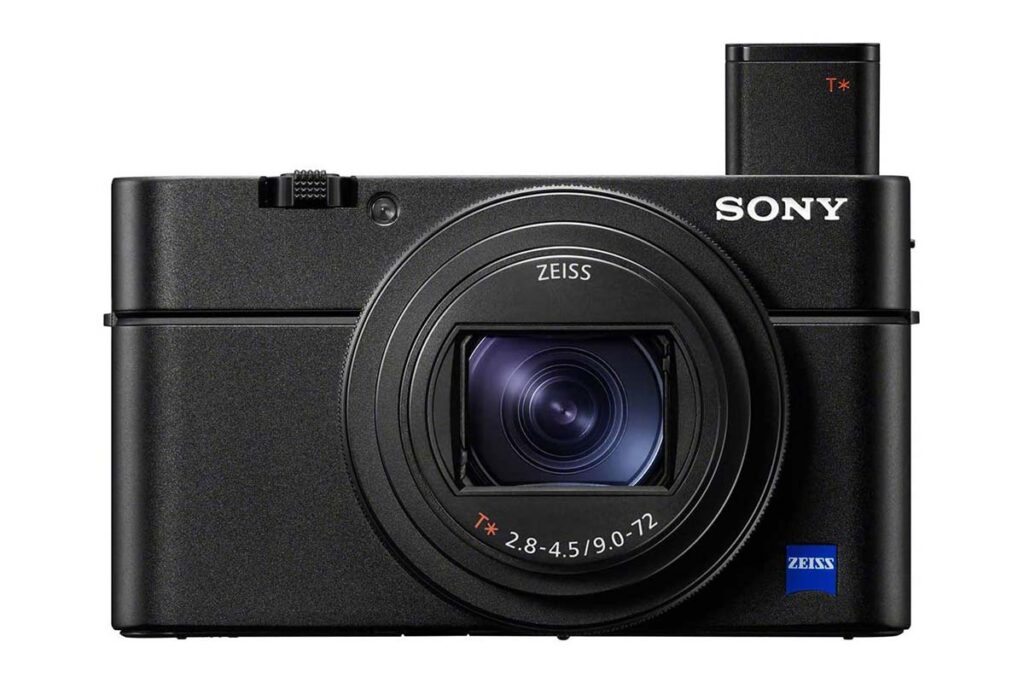 SONY RX100 VII (20 Megapixels) $1200
As an alternative, Sony also has an RX100 VII (20 Megapixels) $1200, which is also a very legit camera in an even smaller package. In fact, it is probably smaller than your phone. Shoots raw and has a pretty good zoom.
The one drawback for both of these cameras is that they were initially released some time ago, I believe in 2015 and haven't changed much because Sony still does not have any competition from any other manufacturer in this category for quality or features. This is a good lesson that if you purchase a good camera that you like, don't be tempted to keep upgrading and changing all the time. Stick with it and learn how to use it. 
Check out some pics using this camera on a recent trip to Colombia here.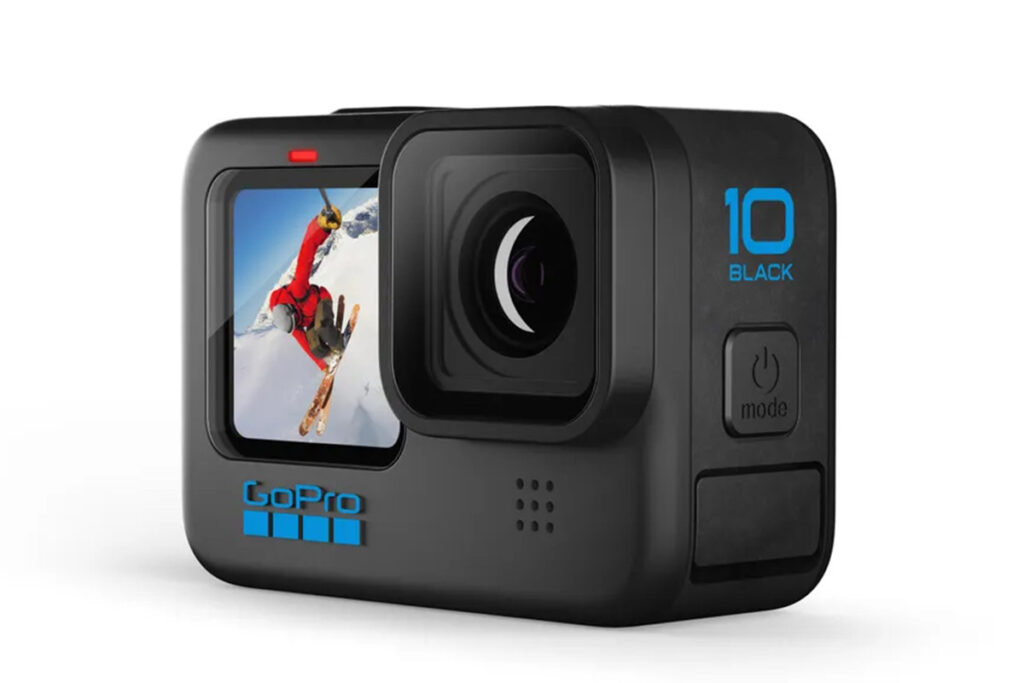 GOPRO HERO 10 (12 Megapixels) $399
Finally, depending on what you like to do when you travel an action camera deserves consideration for sure. If you are camping, hiking, boating, ravting, kayaking, doing a bike tour or anything active consider a compact action camera.
My choice is a GoPro. What you lack in image quality you'll more than make up for in the insane angles you'll be able to capture. Most people think of GoPros for video, but they are also capable of capturing some pretty impressive still images as well and can shoot RAW to give you a little more latitude. Granted the images can be a little thin, but I'd never consider lugging even my mirrorless on a bike tour or on my paddle board. In addition you can get some pretty cool bursts from this tiny camera as well as time lapse videos and more.
And there are other pretty good options like the Leica Q2, Ricoh GRIII and more. That's a lot to consider for sure. Remember in this day and age it's not the image that's truly important to most viewers, its the thought and intent that went into the capture. Anyone can capture a sharp, well exposed image of almost anything, but to capture something that captures your imagination and interest is another story.
Here are my 3 favorite places in order to purchase camera gear: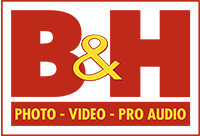 Check out my blog on some travel photography tips to give your travel photos a little more spice.